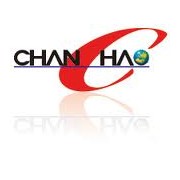 Chan Chao International Enterprise Group was founded in October, 1985 and is the first civil professional exhibition organizing corporation in TAIWAN. We specialize in organizing large-scale international exhibitions, publishing exhibition magazines & CD-title, deputizing well-known exhibitions around the world and pioneering to build Online Expo.
Over the years, for the increasing business, Chan Chao establishes several subsidiary companies and achieved the goal of being a well-operating exhibition marketing enterprise. Chan Chao enterprise group consist of four corporations. The main business and activities of each corporation are listed as below:
| Company Name | Establishment | Main Business |
| --- | --- | --- |
| 1. Chan Chao International Co., Ltd. | 1985.10.15 | Organizing and deputizing trade shows in Taiwan and overseas (Over 22 countries and Cities). |
| 2. SLP Fairs & Exhibitions | 1996.04.17 | Deputizing trade shows in North Africa and Middle East |
| 3. The Material Handling and Logistics | 1996.10.12 | Publishing logistics magazines and organizing logistics related trade shows |
| 4. Inforchain Digital Technology Co., Ltd | 2000.05.01 | Designing and constructing professional website, publishing trade show related magazines & CD-title and advertising on the publications. |
| 5. GIE Information Corporation | 2009.03.11 | GIE is a consultancy company that provides enterprises with system integration, architecture design, technical support and software development services. |
"From Taiwan to the world"
Chan Chao dose not set boundaries being a regional exhibition company. For 26 years, 320 large professional trade shows have been hold domestically in various industries. From 1990, Chan Chao started expanding overseas business and in close alliance with Es Mass Communication (M) Sdn. Bhd in Kuala Lumpur, Conference & Exhibition Management Service Pte Ltd.(CEMS) in Singapore, The Vietnam International Trade Fair and Advertising company (VINEXAD) in Vietnam, Paper Communication Exhibition Services in Hong Kong, Taiwan Printed Circuit Association, Cheng Chuang Suzhou and XIBC Xiamen in China. Together we have hold 120 professional trade shows in 15 cities in Asia. Time after time, Chan Chao has built strong partnerships with other trade show organizers around the world. We have deputizing more than 1350 events in 69 cities and 44 countries in all kinds of industries.